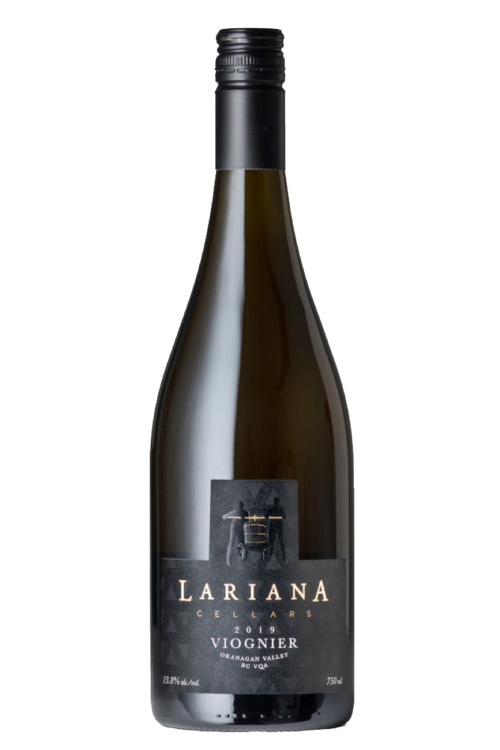 2019
Viognier
fermented in concrete
100% Viognier
In its ninth vintage, Lariana Viognier continues to be sourced from the estate vineyard Shady Lagoon and Red Brick vineyard on the east side of Osoyoos Lake.
Viognier loves heat and during the moderate hot temperature of the 2019 summer months, the grapes in both vineyards achieved customary ripeness. Cooler and wetter weather during September, further guarded the zingy character of the fruit without added sugar accumulation.
Three quarters of the vintage fermented and was left on lees in concrete with the remainder in stainless.
Bathed and focused on the nose are ripe aromas of soft fruits, primarily white peach, yellow plum and apple with faint hints of some tropical and chamomile notes. Same fruit notes further substantiate the lush and lively texture, arriving at a layered sensation of pomelo acidity and orange peel on the finish.
While tasting right before bottling, thoughts of simply grilled scallops kept coming to mind.
~ Senka Tennant, winemaker
Technical Details
Cases Produced: 339
Alc: 13.8
pH: 3.54
TA: 6.0
Harvest Date: October 4th, 2019
Bottling Date: April 9th, 2020
Maturation:
Fermentation took place in our two concrete tanks. The wine was kept on fine lees in the concrete and stirred every 10 days for 5 months before blending and filtering.
←

Back to Past Vintages