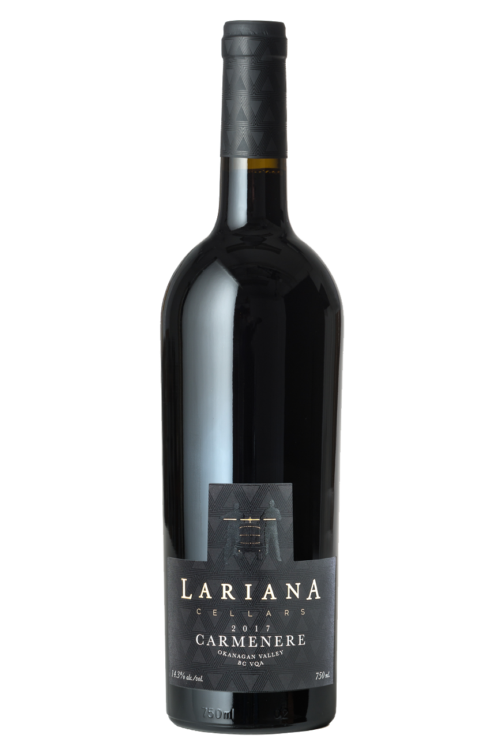 2019
Carménère
estate grown
100% Carménère
In contrast to 2021 vintage, 2019 grape growing season summer months passed with warm temperatures, completely void of wildfires. These same steady and without heat spikes temperatures helped achieve sugar ripeness and the cooler than usual September extended the phenolic maturity of our red grapes.
On the palate, well- structured, yet rich, with expressive flavours of currants and dark cherry, both flanked by hints of Asian spice. Additionally, concentrated aromas of dark plums with peppery accents jolt out of the glass. Vibrant acidity adds dynamic feel to the satin texture on the finish. With the garden abundance of eggplants, we tried it with moussaka, delish.
As well, we are incredibly happy to share with you our news that our Carmenere vines we planted last year have all survived the 2021 Christmas cold front.
Senka Tennant~winemaker~
Technical Details
Cases Produced: 239
Alc: 14.4
pH: 3.90
TA: 6.3
Harvest Date: October 15th & 22nd, 2019
Bottling Date: May 25th, 2021
Maturation:
17 months 70% French Oak, 25% new.
Unfined, unfiltered.
←

Back to Past Vintages