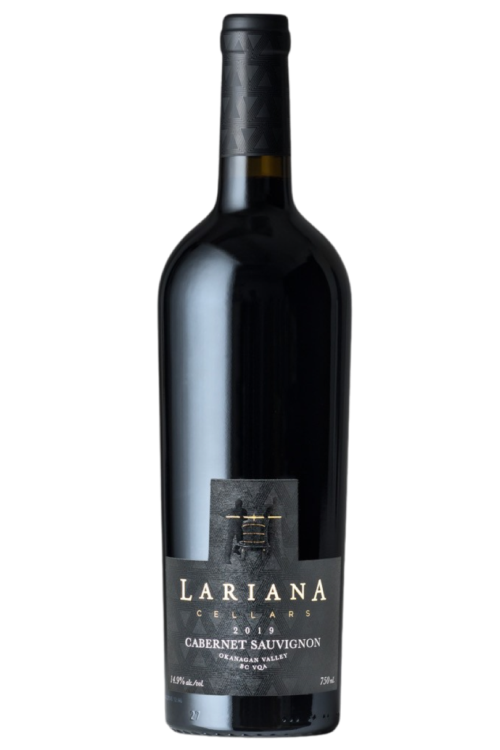 2019
Cabernet Sauvignon
estate grown
100% Cabernet Sauvignon
As mentioned in our Carmenere tasting notes, the grape growing weather conditions in 2019 were nearly ideal for our vineyard. The proximity of Osoyoos lake to our vineyard in all vintages moderates balanced diurnal temperatures. Frequent windy conditions mitigate any disease pressures. Our Cabernet plantings in our vineyard are on three different sites, referred to by us as upper, front, and lower Cabernet. In 2019 as in most vintages our oldest block (upper) was the first one to achieve best balance to harvest, followed by front and lower blocks. After primary fermentations, we combined all the blocks into barrels for the ensuing secondary fermentation.
On the nose, svelte blend of dark fruits, featuring plum sauce, blackberry puree with whiffs of Baker's chocolates and mocha notes. Rich but not weighty, expressing solemn yet brooding energy that manages to stay restrained and supple throughout the finish. A wine to sit back and contemplate.
Senka Tennant, Winemaker
Technical Details
Cases Produced: 199
Alc: 14.9
pH: 3.83
TA: 6.6
Harvest Date: 24th - 26th October, 2019
Bottling Date: May 25th, 2021
Maturation:
17 months in 85% French Oak, 25% new.
←

Back to Past Vintages