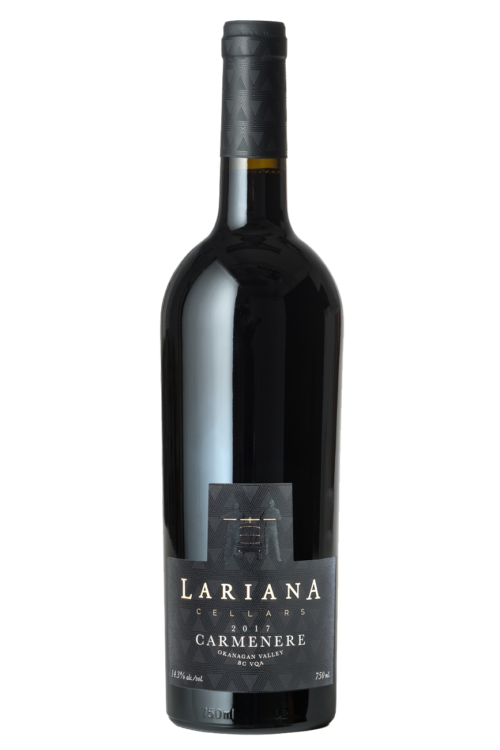 2017
Carménère
estate grown
100% Carménère
Year five of Lariana Carménère, the vines are maturing and the wine is aging beautifully.
2017 vintage experienced a wet spring with hot conditions throughout the summer. The late summer fires blanketed the searing temperatures of the sun and thankfully prolonged the ripening across all the red grape blocks. The crop was down, the berries were small and the harvest condensed.
Carménère was picked Oct 12 2017 then bottled in June 2019. After a spontaneous secondary fermentation in barrels it spent further 15 months aging in the same of which 20% were new.
It further spent another year bottle aging before release.
Generous on the nose, with rich plump aromas of black raspberries, black plums and cherries, all wrapped up in concentrated Baker's chocolate notes. Well-framed and supple but steeped in depth and texture when swirled with flavours of dried blueberries and cherries.
Rich fruit and mellow tannins suggest grilled meats alongside a rich corn pudding.
Senka Tennant ~ winemaker ~

Technical Details
Cases Produced: 98
Alc: 14.3
pH: 3.85
TA: 6.8
Harvest Date: October 12th, 2017
Bottling Date: April 2nd, 2019
Maturation:
15 months in Oak, 33% new, 90% French 10% American.
←

Back to Past Vintages