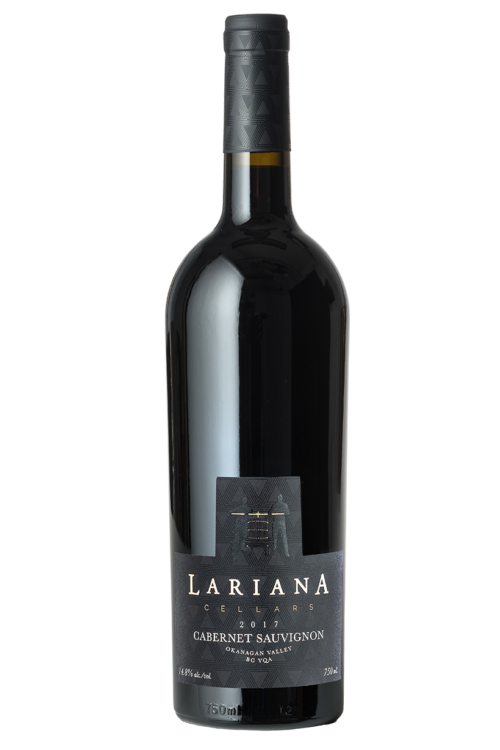 2017
Cabernet Sauvignon
estate grown
100% Cabernet Sauvignon
The third vintage of Lariana Cabernet Sauvignon encountered the hot conditions of the 2017 summer which were tempered by the fires and which in turn prolonged the ripening of all the three estate blocks as well solidified the structure and ripening of tannins without the added sugar accumulation.
In 2017, two of the blocks were picked and co fermented while the 3rd block followed a week later. Post secondary fermentation, 6 barrels out of the two lots were chosen for the Cab Sauv 17 bottling.
On the nose, effusive and complex aromas of deep dark currant, sweet vanillin is all further accented by brambly jelly. Precise and impeccably starched with a streak of bight plum on the mid-palate followed by some earthy aspect of forest floor. Ultimately all trimmed by supportive tannins and further layered with tannic spice. Minimal aging potential is the next decade. Without much fuss, easy pairings are the Italian hard cheeses and cheddars.
Senka Tennant ~winemaker~
Technical Details
Cases Produced: 145
Alc: 14.8
pH: 3.77
TA: 6.8
Harvest Date: October 16th – 23rd, 2017
Bottling Date: April 2nd, 2019
Maturation:
15 months 90% French Oak, 33% new.
←

Back to Past Vintages