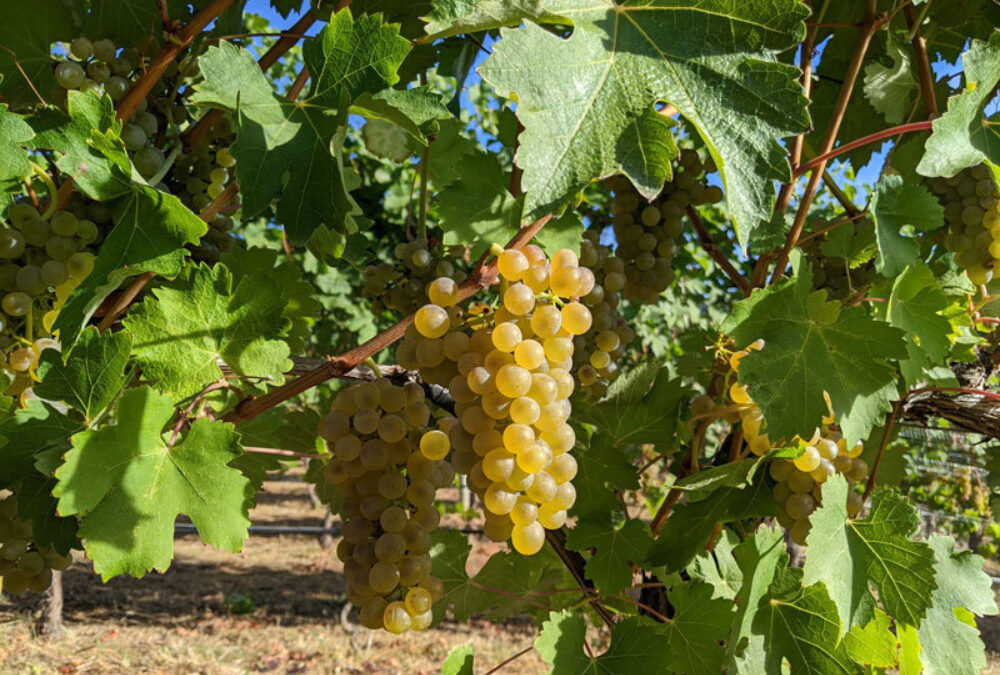 Harvest 2020
2020 has been quite a year for everyone and the growing season was not without its challenges. However, it shaped up to be an exciting vintage.
Every vintage is different and 2020 was no exception. Due to an intense winter and a cool, damp early summer, the growing season was off to a bit of a slow start. Even with our typically hot July and August, there was a delay compared to previous vintages. It was an especially warm September and early October that really finished off the ripening so nicely. What resulted for us was a lighter crop and ripe, concentrated fruit.


Viognier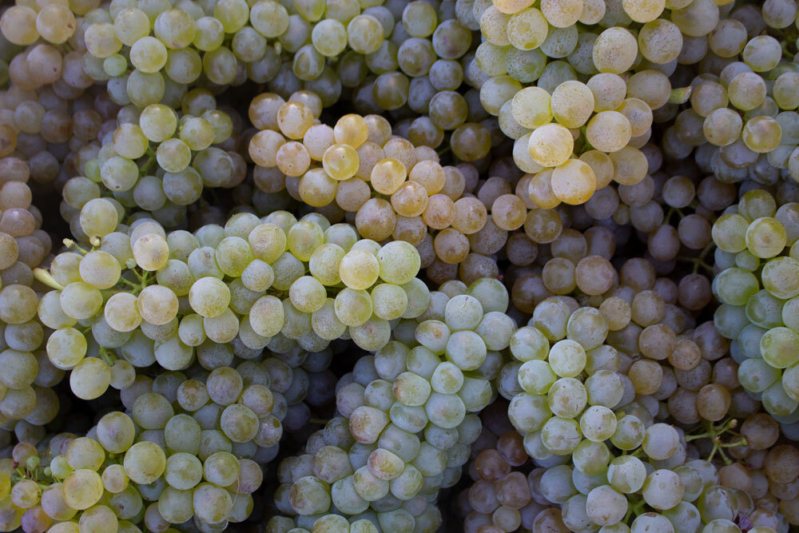 Harvest kicked off with the Viognier. This year, it was harvested September 27th to 30th. We grow the Viognier on our estate vineyard and get some additional grapes from Red Brick vineyard on the east side of Osoyoos Lake.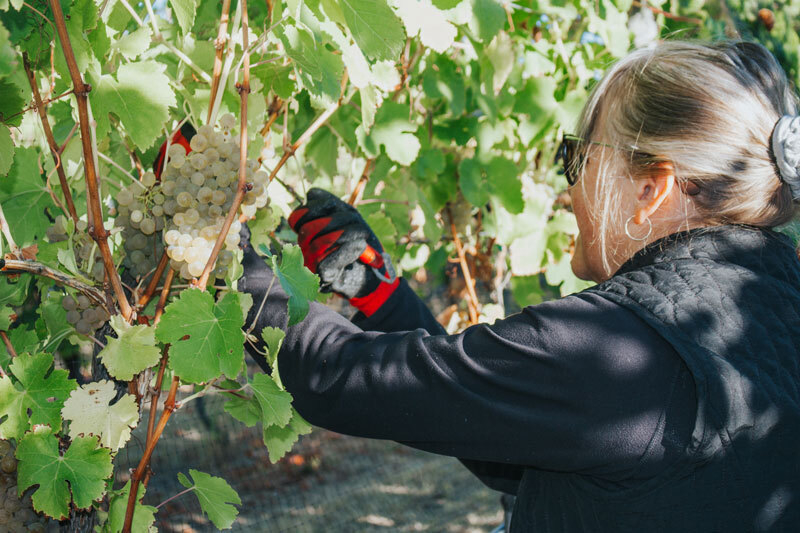 The fruit from the two sites compliment each other and bring a range of flavour and aroma characteristics typical of this French variety.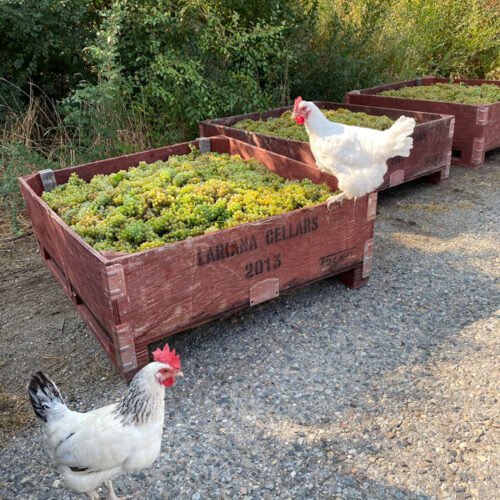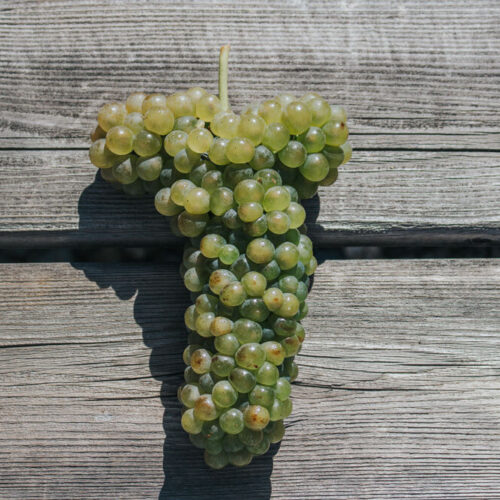 Once picked, we sort through the fruit and add the whole clusters directly into our press to go through our gentle press cycle right away. Not without a toast to the Viognier first though!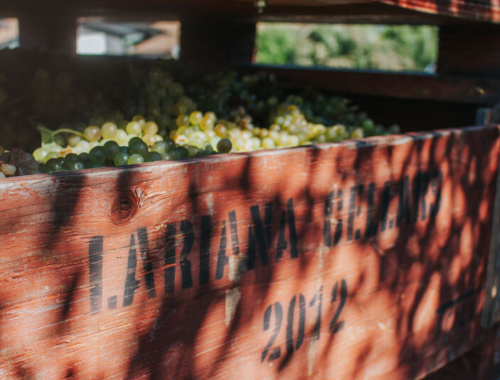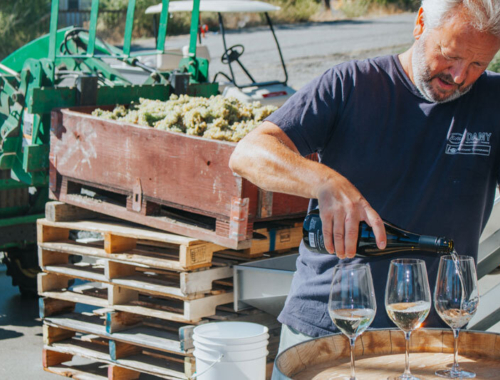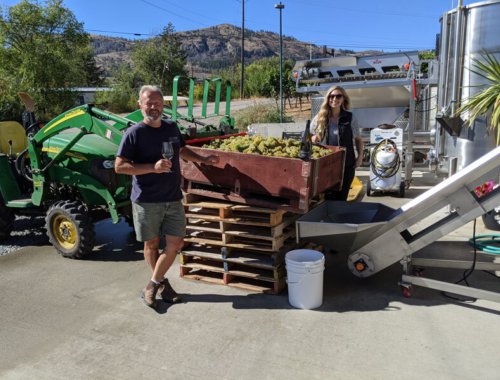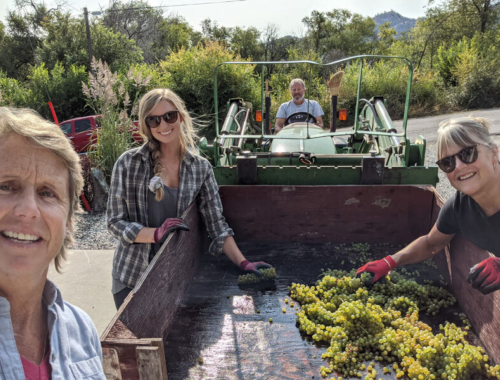 After pressing, the juice is cooled and settled. Fermentation takes place in our two concrete vessels as well as one stainless steel tank. It always smells so good in the winery around this time! We make sure to maintain a cool temperature during ferment in order to not burn off any of those lovely aromatics.
The wine is now kept on the fine lees in the concrete and stirred every ten days or so for another five months before blending and filtering. This will help give the Viognier a creamy, rich mouthfeel that we enjoy.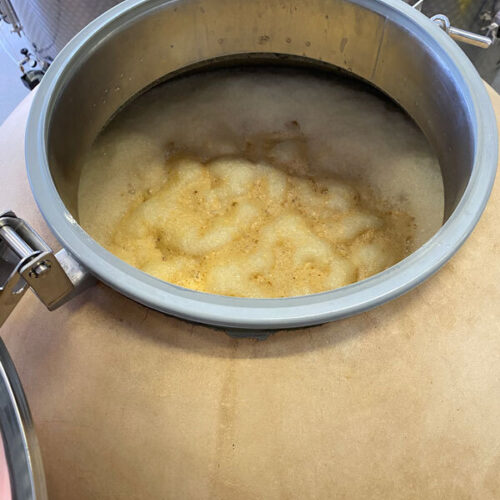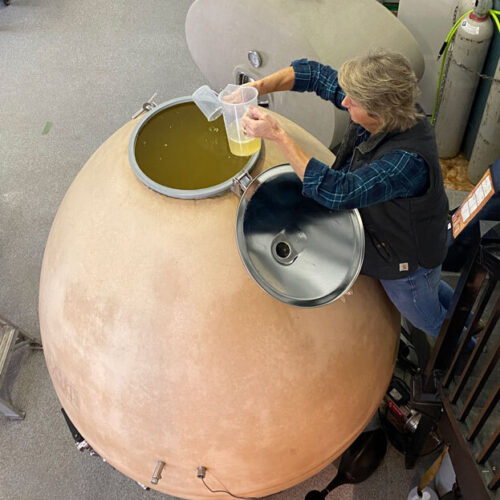 ---
Our red grapes were harvested in a bit of a whirlwind at the end of October. From October 15th until October 21st we brought in our different blocks of Cabernet Sauvignon, Carménère, and Syrah we get from Red Brick vineyard.


Carménère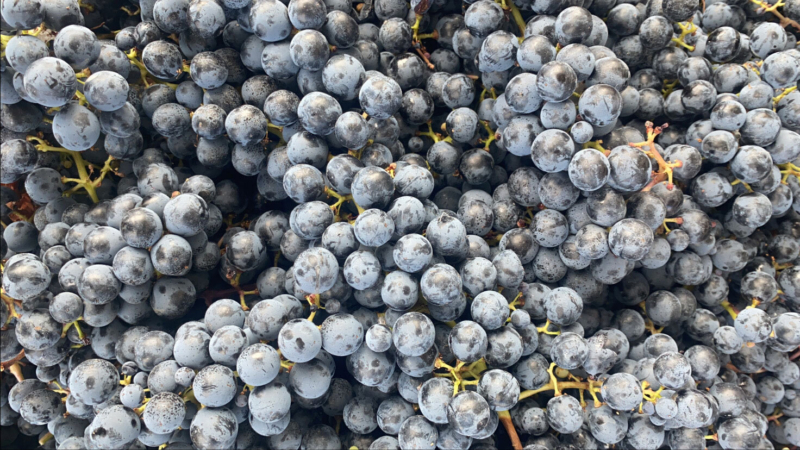 Our Carménère block was harvested October 17 and processed that day and the next. Around this time of year the leaves turn this beautiful orange-red colour. The canopy throughout the whole vineyard was still quite green around the time we picked, so we only had a few spots that achieved that vibrant colour.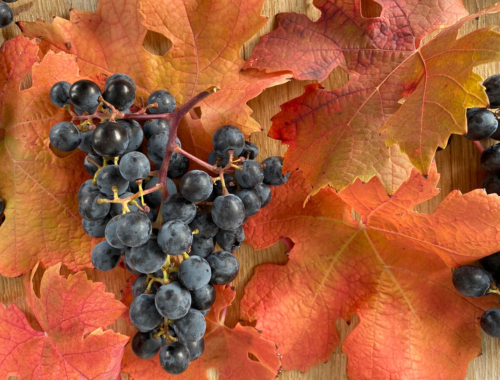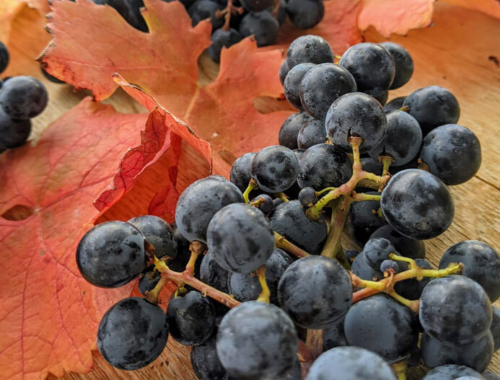 We are thrilled with the flavours and structure the grapes were able to achieve this vintage without any of the sugar pressure that can sometimes be a challenge in certain years. The Carménère grapes in particular have a unique savoury quality that we love to see develop in the vineyard and then translate to the glass.


Cabernet Sauvignon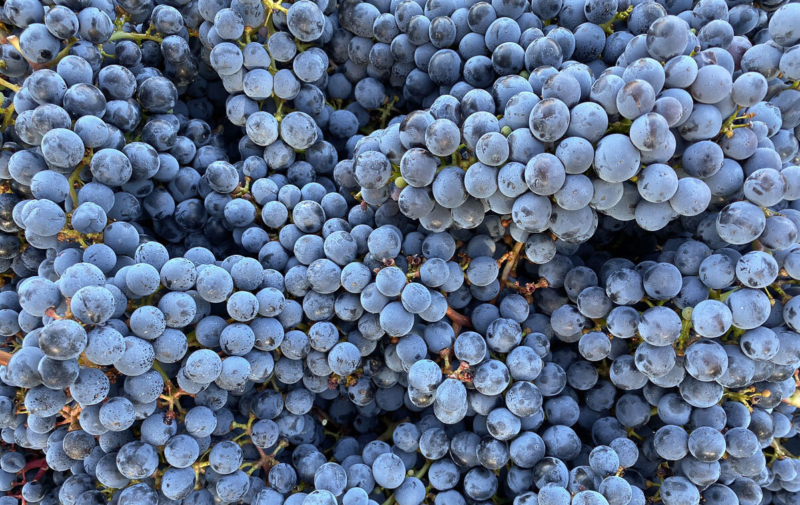 On our five-acre vineyard, we have three separate Cabernet Sauvignon blocks. We harvested the different blocks between October 15th and 21st. We got the fruit in right before the cold snap on October 22 that brought snow and very chilly temperatures.

Thankfully, we had a wonderful team of family and friends who worked so hard to help us pick and process the fruit this year before the temperature dropped. It was a busy week!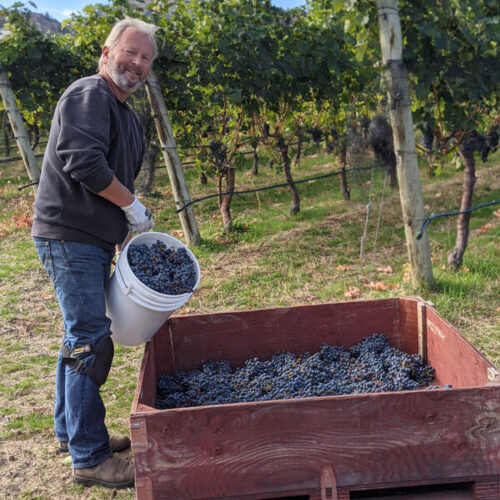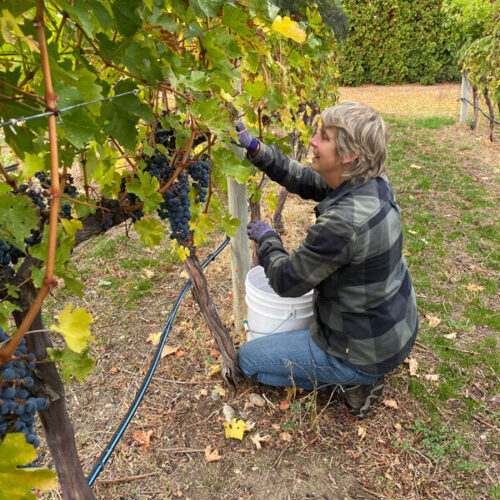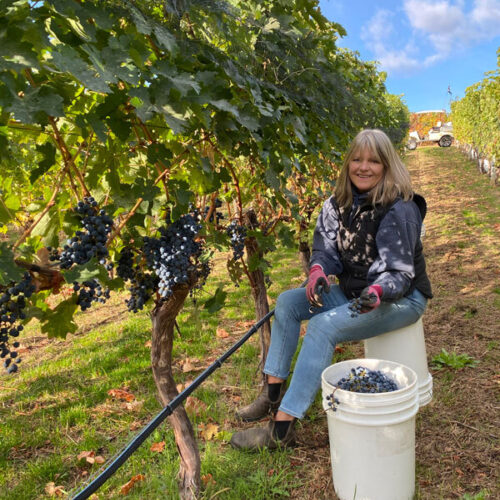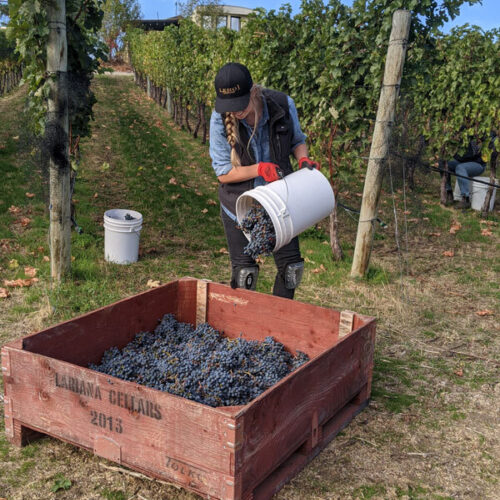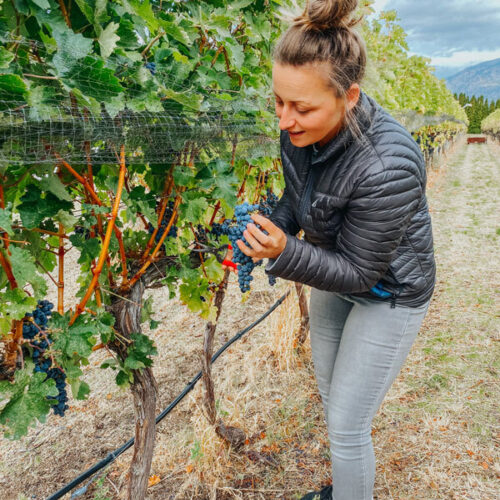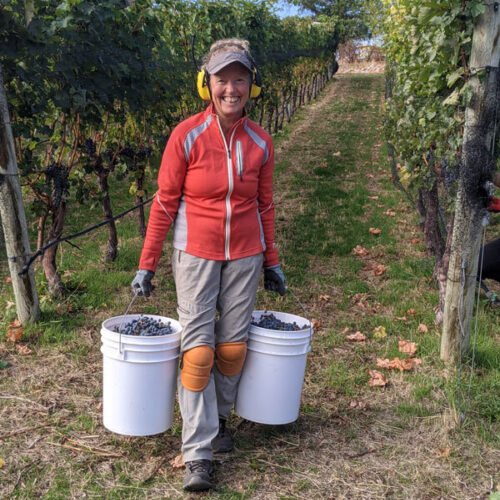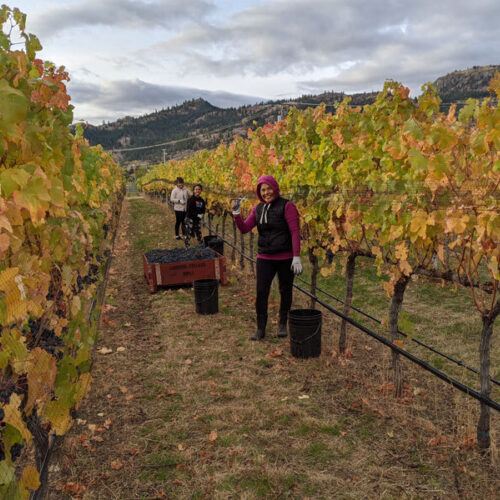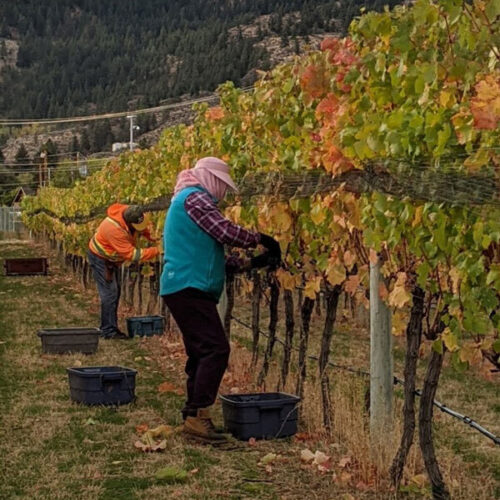 The Cabernet Sauvignon berries are quite small in size and the lighter bunches this vintage meant less juice, but very intense flavours. For a vintage that had a bit of a late start, it was exciting to achieve ripeness as well as structure and ripening of the tannins in the Cabernet Sauvignon.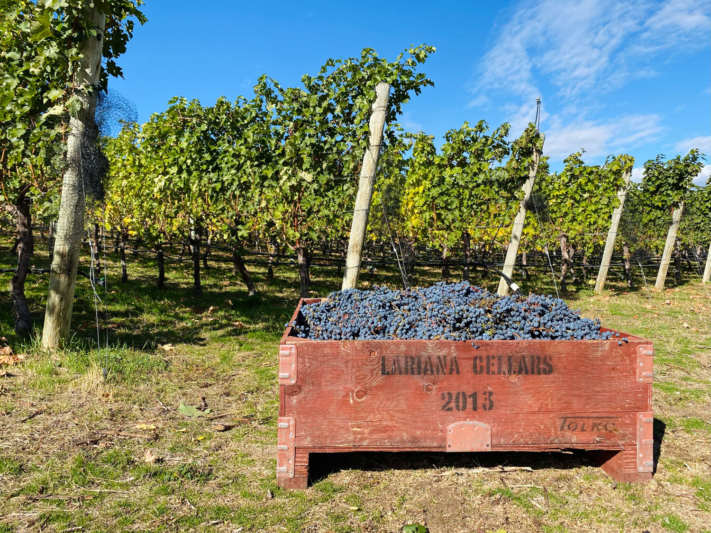 Once the grapes are picked we load them into our de-stemmer and sort through the individual grapes for any stems, leaves, or matter other than grapes. These are long days standing at the sorting table - again, we are so grateful for our harvest crew who helped out!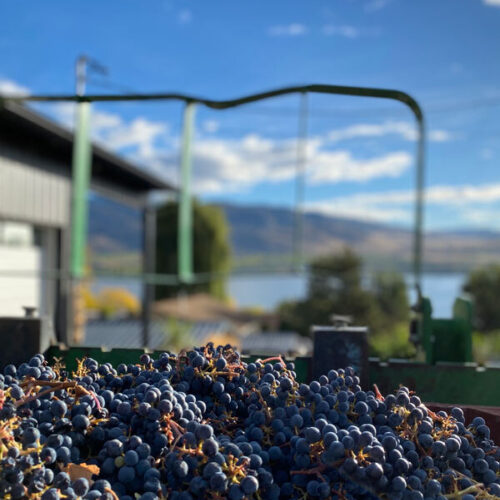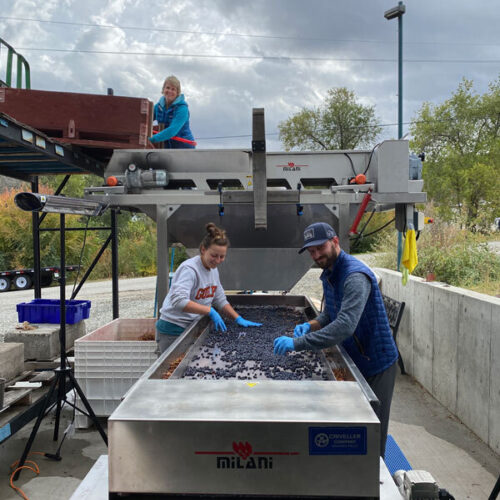 ---
When the grapes are in the tank, we like to cold soak to extract colours and flavours from the red grape skins first before fermentation.
Our Carménère and Cabernet Sauvignon were fermented in stainless steel tanks. During ferment, we are up in the winery punching down the cap and testing three times a day.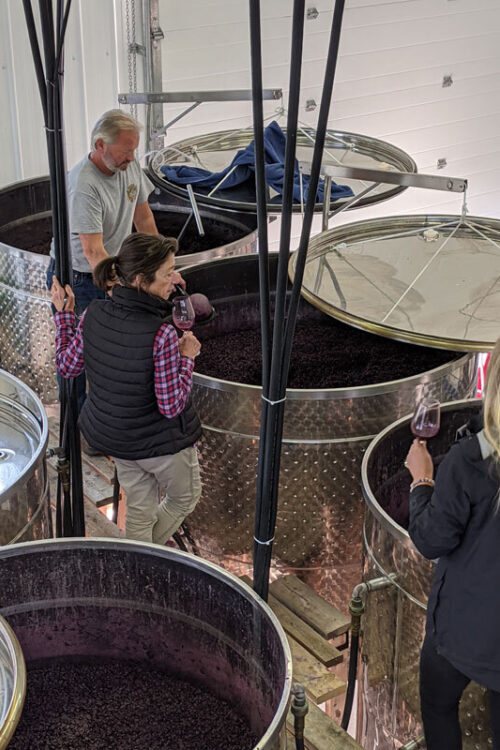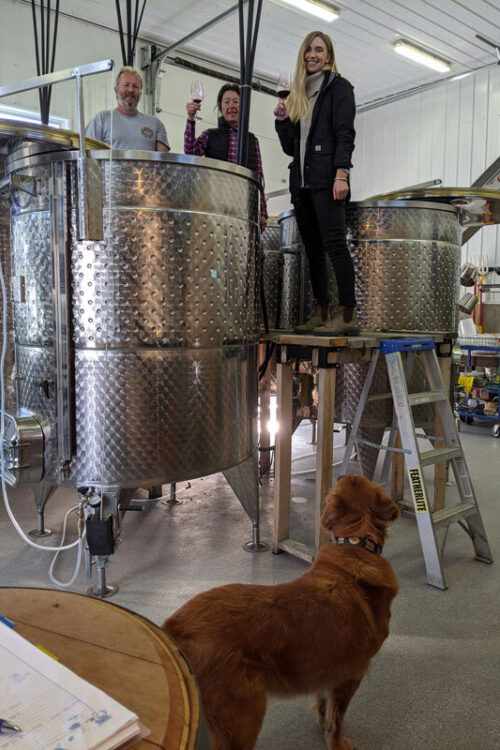 Since we only had a small amount of Syrah, we decided to ferment it in barrels this year. It was fun and definitely made punch downs a lot easier!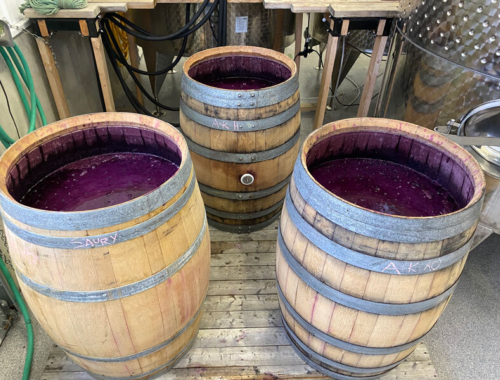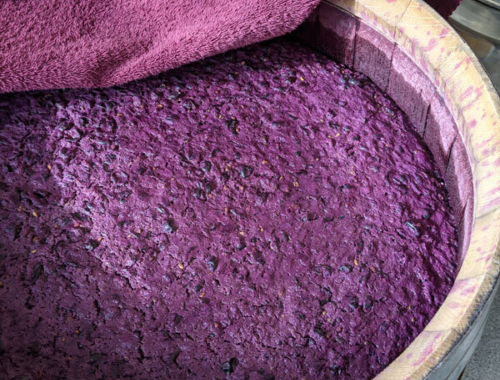 Once fermentation is complete, we leave the juice on the skins until we are happy with the colour and tannins extracted during maceration. And then it's time to press off the juice.
We used a small press for the Syrah and our usual pneumatic press for the Carménère and Cabernet Sauvignon. The must is added and the juice, from the free run and from the gentle pressings, is collected.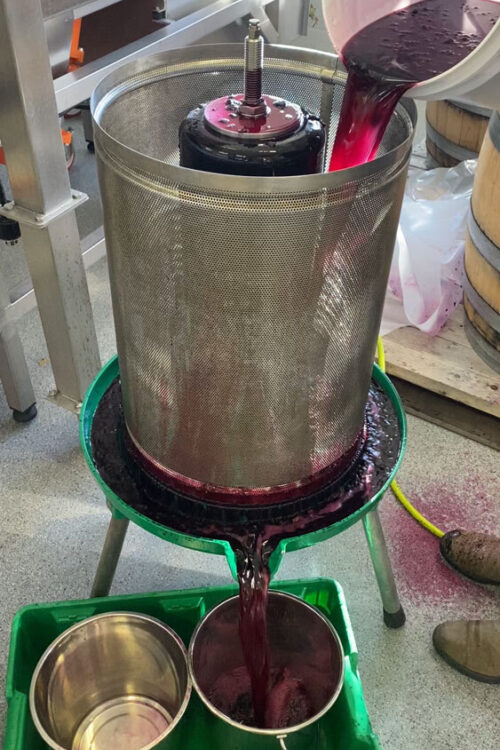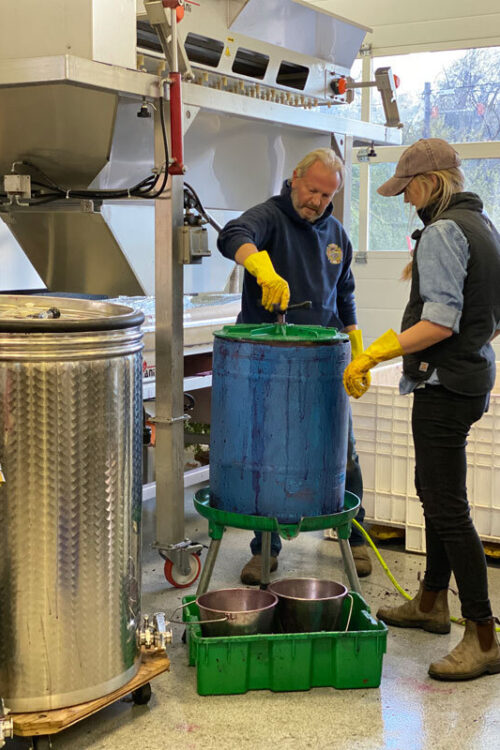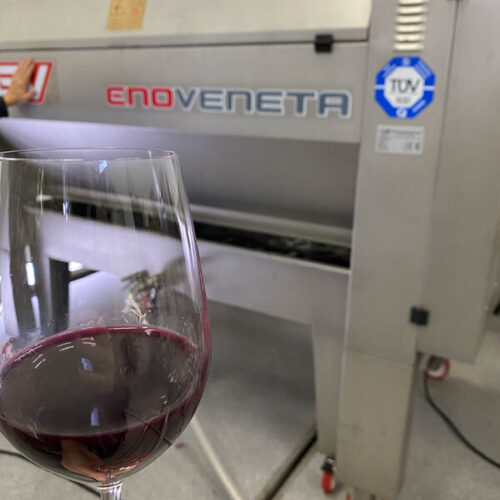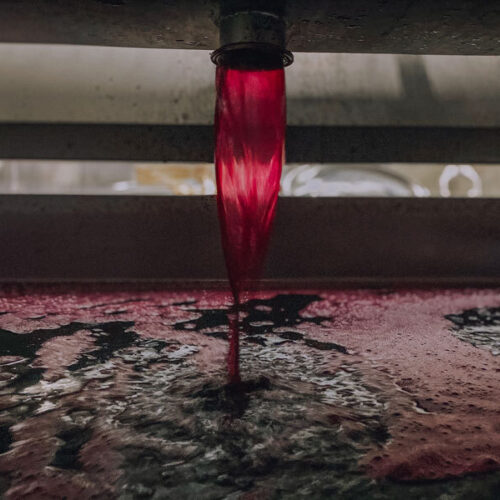 And not too long after pressing we rack the juice into barrel where it completes its malolactic fermentation and becomes wine. It's always a great feeling tucking the reds in for the winter. It marks the end of a busy harvest season!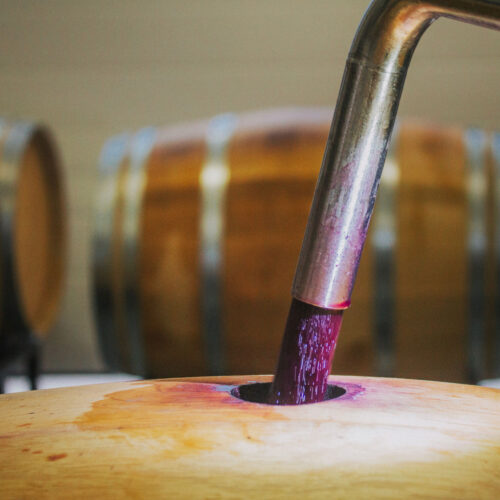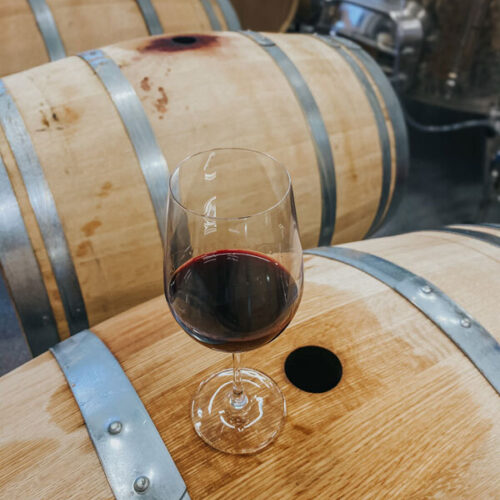 Can't wait to see how the wines progress and to share this 2020 vintage with you!