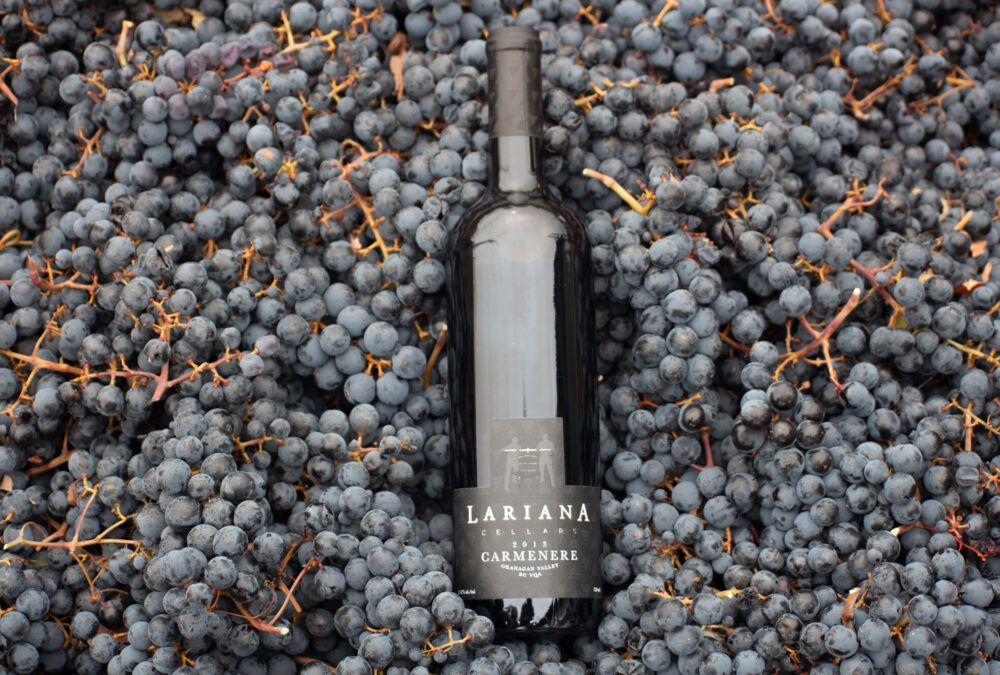 Harvest 2019 - The Reds
After harvesting the Viognier, we spent the remainder of October picking Syrah, Cabernet Sauvignon, and Carménère.
As stated in our previous post about the Viognier harvest, the 2019 vintage wasn't without its challenges! We feel very fortunate about the quality of fruit that we brought in.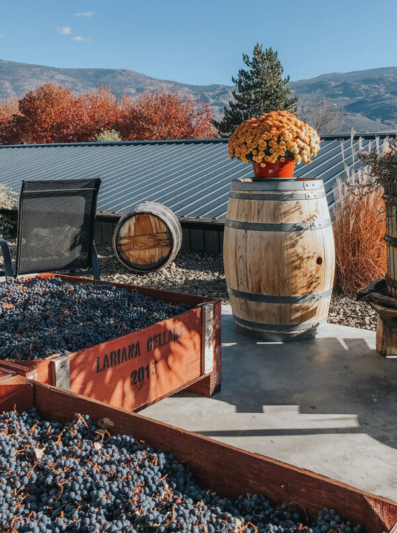 The Syrah we get from Red Brick vineyard on the east side of Osoyoos Lake was the first to be picked, followed by our Carménère, and finally our three blocks of Cabernet Sauvignon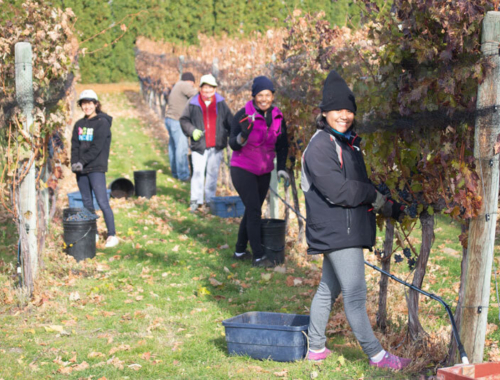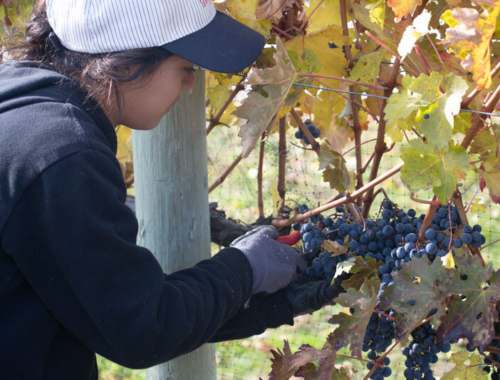 We are grateful to our awesome harvest team that worked so hard throughout October!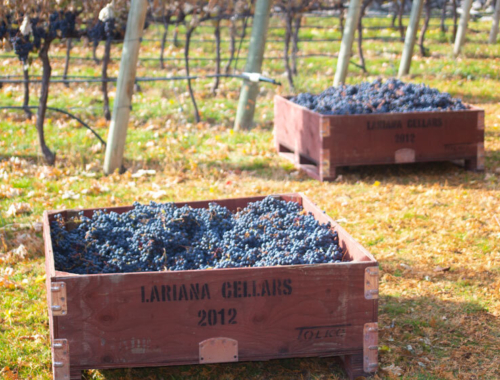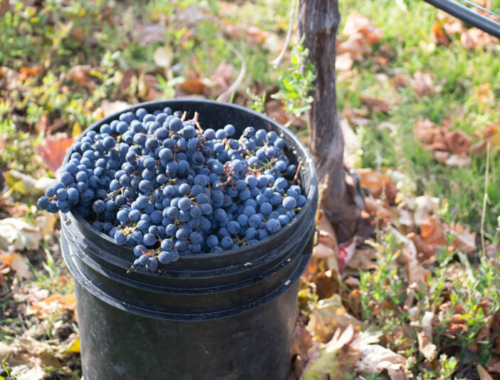 After picking, the bunches of grapes are destemmed and the individual grapes drop down into our sorting table. Using gravity and gentle vibrations the grapes are moved across the table as we pick out anything green, any stems that weren't removed, and any material other than grapes!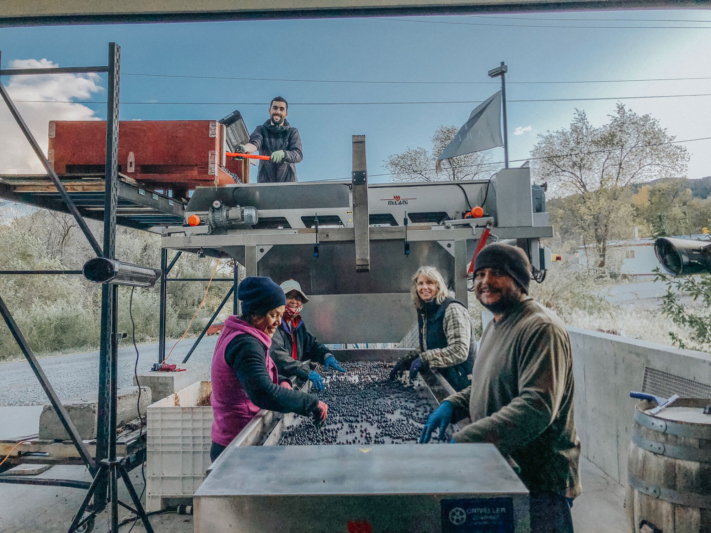 Once sorted through, the grapes enter the tank. We like to cold soak to extract colours and flavours from the red grape skins and then warm the tanks up to go through ferment. While fermenting, the skins form a firm cap that we hand punch down three times a day until the ferment is finished. It's quite the workout!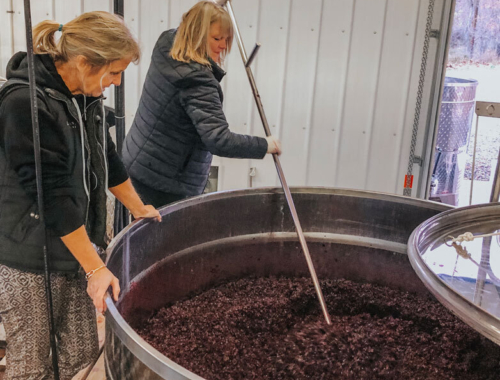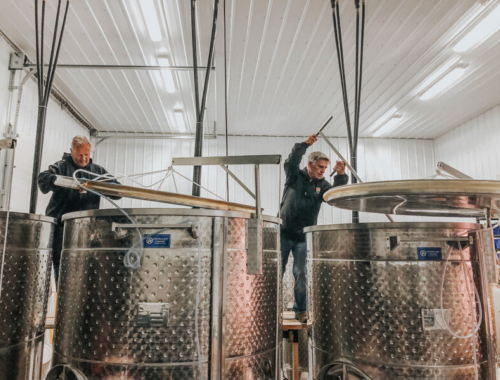 When fermentation is complete and we are happy with the extracted colours and flavours, the pressing begins! The must is transferred and the gentle press cycle follows.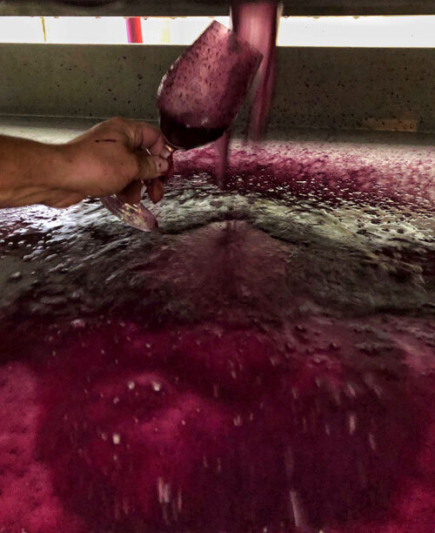 Not too long after this process we barrel down and the wine naturally goes through malolactic fermentation. Having the malolactic fermentation occur in the barrel integrates the oak so nicely.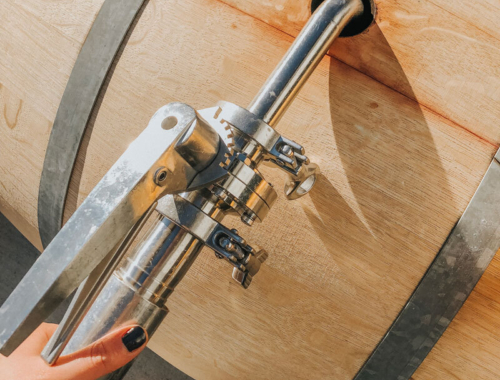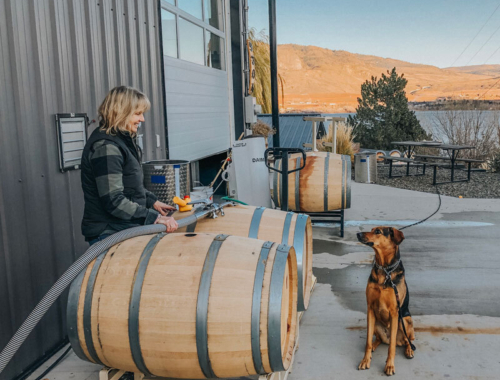 It's a great feeling once the reds are tucked away in the barrels. After all of those long days picking, processing, testing, and pressing, the fruit has become wine!